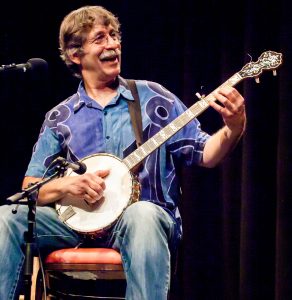 Ken Perlman
Superb instrumentalist, acclaimed teacher of instrumental skills, gifted performer, award-winning folklorist, browse around this web-site Ken Perlman is surely a welcome addition to any festival or concert-series lineup. Ken is both a pioneer of the 5-string banjo style known as "melodic clawhammer" and a master of fingerstyle guitar. He is considered one of the top clawhammer players in the world, known in particular for his skillful adaptations of Celtic tunes to the style. On guitar, Ken's sparkling finger-picked renditions of traditional Celtic and Southern fiddle tunes are simply not to be missed. Read more about Ken…
Announcing Ken's fourth season of live instructional clawhammer banjo workshops on Zoom
Tuition is just $25 for each 90 minute Zoom workshop. Click a topic title below to learn more and sign up…
Clawhammer Clinic Encore Collection
Couldn't make Ken's clinic on any of the following topics? No worries! You can obtain a copy of each complete video presentation, along with tabs for all tunes, exercises and musical illustrations, by clicking the link below.
New!! Special Deal
Order any three topics through this website, and get a fourth title free. Simply email Ken with the name of your fourth topic, and he'll send you all four at once.
Syncopation in Clawhammer
Playing Up the Neck
Pull-Offs & Alternate-String Pull-Offs
Playing Jigs (& other 6/8 Time Tunes) in Clawhammer
Playing Waltzes (& Other 3/4 Time Tunes in Clawhammer
Drop-Thumbing & Double-Thumbing in Clawhammer: a Complete Guide
Creating Variations & Breaks in Clawhammer
Celtic & Canadian Reels, Clawhammer Style
Canadian Jigs (from Cape Breton & Prince Edward Island), Clawhammer Style
Strathspeys and Marches, Clawhammer Style
Playing "Cross-Tuning" in Clawhammer: Playing In One Key When the Banjo Is in a Tuning Designed for a Different Key
Beyond the "Galax Lick": the Arpeggio Technique in Clawhammer.
Great Modal Tunes from West Virginia Fiddler Henry Reed
Classic Bluegrass Fiddle Tunes, Played Note-for Note in Clawhammer Style
Triplets & Grace Notes in Clawhammer: How to Obtain Them & Use Them in Tunes
The Clawhammer "Roll" Technique in the "The Cuckoo" & Beyond
Syncopated Double-Thumbing Patterns (& How to Use Them)
Melodic Fingering Shapes in Open G-Tuning (Frets 1 thru 9)
Monday, Dec. 6, 2021. 7:30-9:00 PM Eastern.
Techniques of the Great 20th Century Roots Clawhammer Banjoists
Melodic Fingering Shapes in Double C and G-Modal Tunings (Frets 1 thru 10)
The Real Round Peak: Learn Tune Versions by Kyle Creed, Fred Cockerham & Others
Harmonized Scales: Using 3rds & 6ths to Spice Up Your Clawhammer Arrangements
Playing Celtic Reels with Taste & Authority, Clawhammer Style
Playing in the Key of D from Open G Tuning (gDGBD)
Arranging a Song or Simple Melody for Performance, Clawhammer Style
Up-the-Neck "Melodic" Fingering Forms That Feature 5th-String Fretting
"Keith"-Picking: Adapting the Principles of Melodic Bluegrass to Clawhammer
Movable Major & Minor Chord Shapes in Double-C / Double-D Tuning
Playing Hornpipes in "Hornpipe Style" on Clawhammer Banjo
Modes & Pentatonics in Old-Time Music
Creating Variations via Scale Formulas on Clawhammer Banjo
Demystifying "Crooked" Tunes in Old-Time Music
Those Happy-Go-Lucky Canadian Jigs, Clawhammer Style
Adapting Syncopated Rhythms to Clawhammer
Fiddle Tunes with a Ragtime Flavor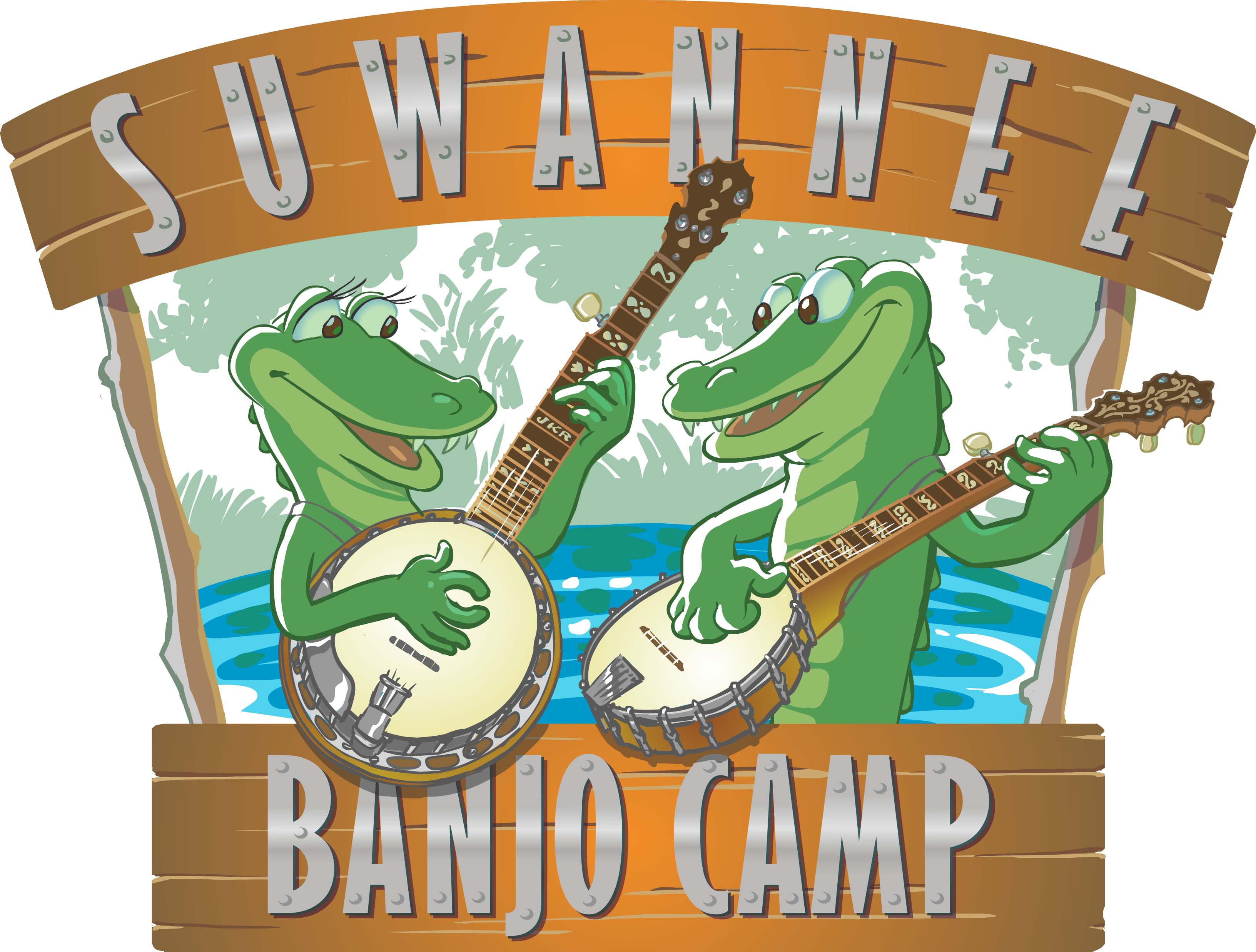 Suwannee Banjo Camp
Cerveny Conference Center, Live Oak, Florida
Dates for Next Camp: March 14-17, 2024
Now Open for Registration!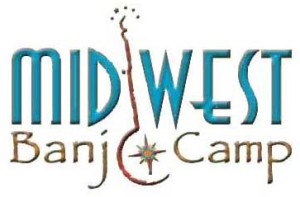 Midwest Banjo Camp
Location: Manchester University
(North Manchester, Indiana)
Dates: June 6-9, 2024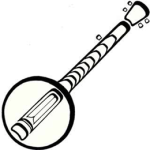 American Banjo Camp
Port Orchard, Washington
September 5-8, 2024
Ken directs or co-directs these three annual banjo camps. Be with us for classes, jams, concerts, and smiles!
  ∇

  Announcements   
Ken Will Teach Two 6-Class Online Workshops on Tuesdays in January & February Sponsored by the Passim School of Music of Cambridge, Mass. Dates for both (all Tuesdays): Jan. 10, 17, 24, 31; Feb. 7, 14. Click to get more information or to register.
Getting Started at Clawhammer (6:30-7:45 PM Eastern)
Intermediate Clawhammer (8:00-9:15 PM Eastern)
Posted in
Announcements
Comments Off

on Ken to Teach Two Six-Class Workshops for Passim School of Music
The PEI Traditional Fiddling Website, Bowing Down Home Now Online
The PEI Traditional Fiddling Website (known as Bowing Down Home), based on the field recordings Ken collected in 1991-92 and 2006 is now online. There are well over 1500 musical selections and 400 oral history selections available on the site, hundreds of photographs and video clips, and a host of expository materials. Bowing Down Home is hosted by the Robertson Library at the University of Prince Edward Island in Charlottetown and was constructed by Rosie Lefaive and a team at Robertson under the leadership of Mark Leggott using a state of the art program called Islandora, which was pioneered at UPEI under Mark's direction. Check it out at bowingdownhome.ca.

  ∇ 

Milestones   
Ken was just interviewed for Making Music Magazine. The piece is accompanied by a 15-minute video in which Ken demonstrates how to master the arts of drop-and-double-thumbing. View the interview here.
Posted in
Milestones
Comments Off

on New Interview in "Making Music Magazine"
Ken was just interviewed by moderator Martha Yakovleff Stone for the Facebook group, "Clawhammer Rules."  Read it here. . .
Posted in
Milestones
Comments Off

on Ken Just Interviewed in "Clawhammer Rules"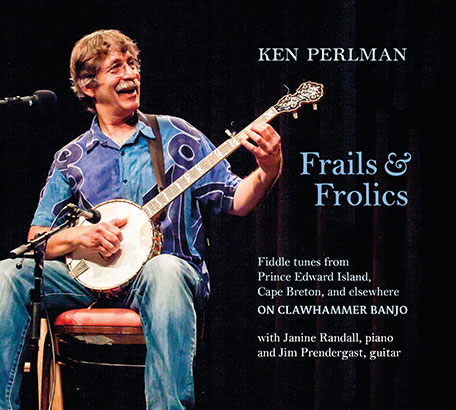 Ken was recently interviewed on the afternoon-drive Mainstreet Show by host Angela Walker on March 5, 2018. In a 15-minute segment, Ken talks about the background of his interest in Prince Edward Island fiddling and describes some of the challenges of putting the Frails and Frolics project together. Angela also play a couple of cuts from the recording. Listen to the Mainstreet Show interview.
Ken Recently Featured on the Cover of the British Mag BMG (BanjoMandolinGuitar)
In the Summer 2018 issue of BMG; Ken is featured in a biographical cover story and there's a very nice review indeed of Frails & Frolics:
Ken Perlman plays an astonishing selection of tunes which any self-respecting clawhammer player knows are impossible to play on the banjo. That is to say, Perlman is obviously a wizard, using spells and incantations to conjure up these tunes which are too difficult for the average player to contemplate and yet he dashes them off with verve, joie de vivre and above all, great musicality.
About BMG: BanjoMandolinGuitar is the world's oldest fretted instrument magazine, founded in 1903 by British banjo builder Clifford Essex; it has subscribers all over the world.
Ken Honored at "Clifftop"
Ken judged the old-time banjo contest and "neo-traditional" band contest for the second time this past August at the Appalachian String Band Festival, popularly known as "Clifftop." In 2017, Ken was asked to give a Masters' Showcase at Clifftop. According to organizer Bobby Taylor, these Masters' events are set up to "showcase the legends who have dedicated their lives to the preservation and presentation of old-time music."
Ken Toured with Fiddler Bobby Taylor in Kentucky & Tennessee: March 2017
Ken and renowned West Virginia fiddler Bobby Taylor toured together as a duo in March 2017 in Kentucky & Tennessee. Bobby "apprenticed" with roots legend Clark Kessinger, is considered one of the finest old-time fiddlers around, and is a founder of the Appalachian String Band Festival (commonly known as "Clifftop"). On the itinerary were East Tennessee State University, Union College, Middle Tennessee State and a music school called Fiddle & Pick.
New Honors For Ken
Ken was awarded a Masters' Showcase at the 2017 Appalachian String Band Festival, popularly known as "Clifftop".  According to organizer Bobby Taylor, these Masters' events are set up to "showcase the legends who have dedicated their lives to the preservation and presentation of old-time music."
Ken has a selection featured on a new anthology called Classic Banjo from Smithsonian Folkways. Since the CD also features the likes of Pete Seeger, Mike Seeger, Hobart Smith, Wade Ward, Dock Boggs, Rufus Crisp, and Roscoe Holcomb (not to mention such contemporary bluegrass wizards as Bill Keith and Tony Trischka), this is quite an honor.
Ken's book, Advanced Fingerstyle Guitar, was included in a book by Shawn Persinger called The 50 Greatest Guitar Books (Quixotic Music Co.).
Tribute To Pete Seeger
The acoustic music world lost a giant a few years ago with the passing of Pete Seeger. Read Ken's eulogy and his two-part interview of Pete from September and October 2000 on the Banjo Newsletter website.